Customer Order Forms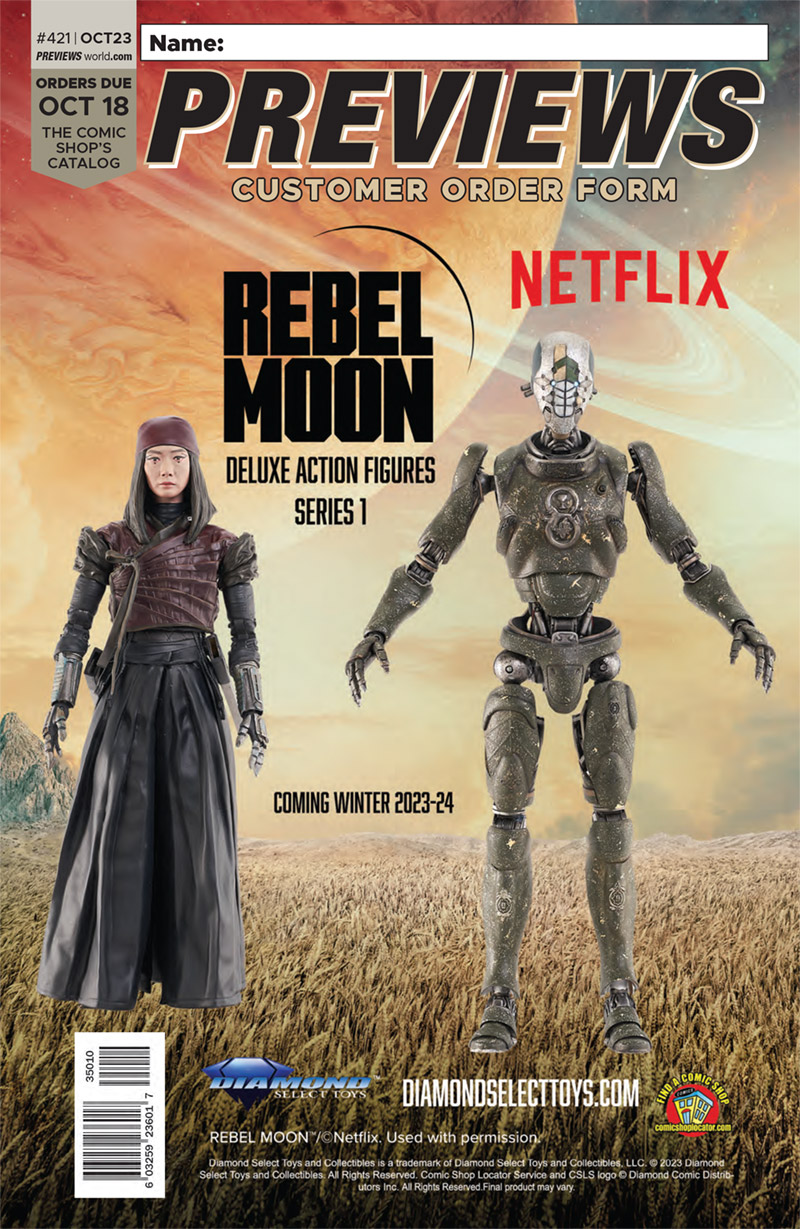 Customer Order Form - Download accessible PDF | TXT
The PREVIEWS Customer Order Form lists every item in this month's PREVIEWS. Download the PDF version, print it out, and take your order to your local comic shop!
Short Order Form (Enhanced) - Download accessible PDF
This version of the Order Form is an interactive PDF document that allows you to write in specific items you want from the PREVIEWS catalog. Download the file to your desktop or other saved location. Simply fill in your selections and corresponding personal information in each of the highlighted fields. Save a copy for your own records. Then use the "File" pull-down menu to attach the PDF to an email address that you can send to your local retailer to place the order.
NOTE: Do not fill in payment information at the bottom of the document ("For Store Use Only"), as this area is specifically designed for retailers.
Archive