The undead rise again in the pages of the October issue of PREVIEWS with new Night of the Living Dead, CTHULHU and zombie soldiers infecting the living and keeping the zombie craze marching forward. These PREVIEWS Exclusives products from EMCE Toys can be pre-ordered now at your local comic book specialty shop and are scheduled to release in stores late March, 2014.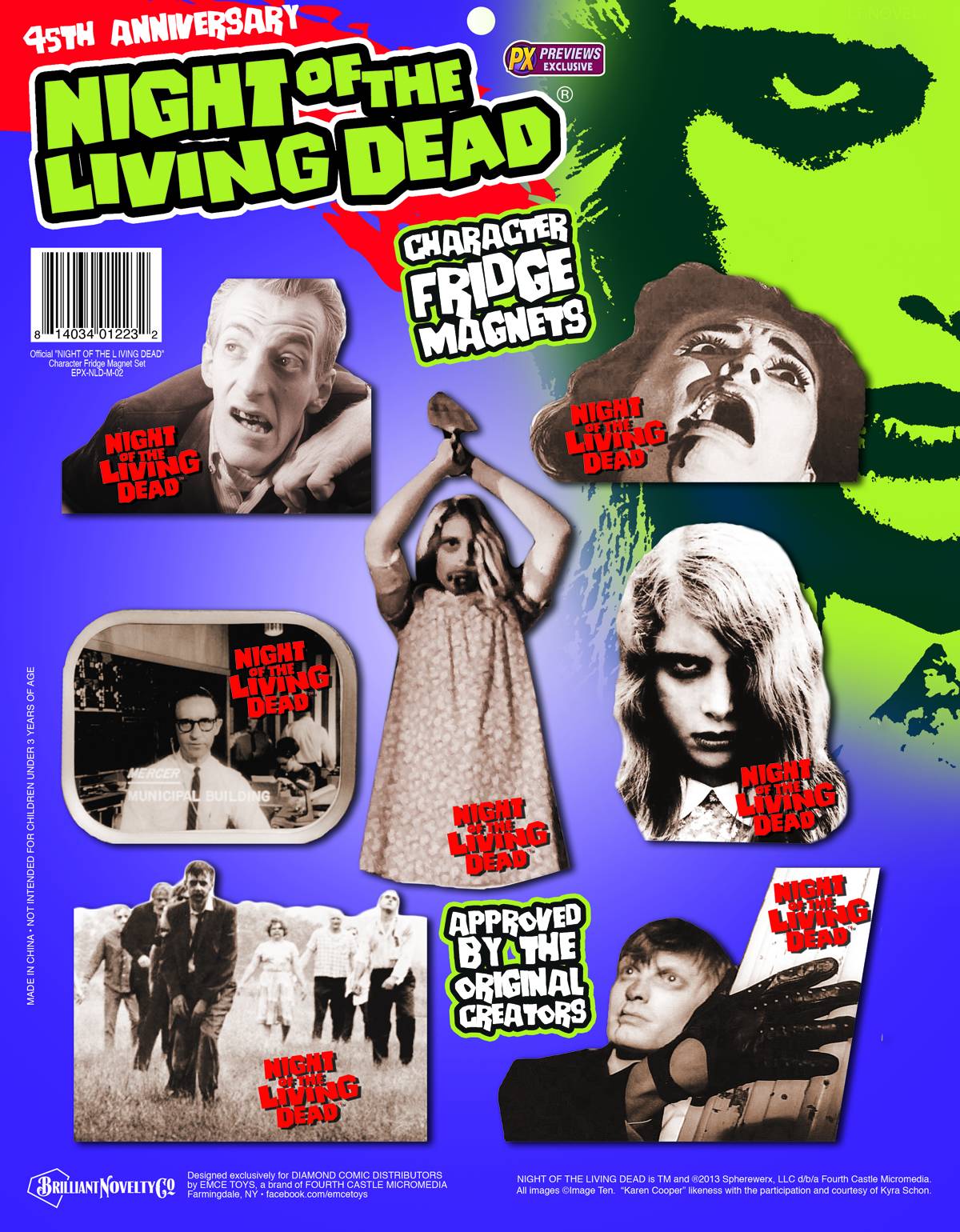 "We are capturing the iconic status of Night of the Living Dead, and with the horror genre continuing to heat up more and more each year, anyone from the hardcore horror fan to those who appreciate dark humor will be interested these exclusive items," said Joe Sena, President of Fourth Castle Media.
Featuring memorable scenes and characters, the Night of the Living Dead buttons and magnets celebrate the 45th anniversary of the horrifying classic movie. With characters such as Karen Cooper, Johnny, the graveyard zombie and famous scenes from the movie, Night of the Living Dead, fans are sure to crave these collectibles featuring favorite haunting memories from the movie.
The Cthulhu items feature the guardian of dark secrets as a PREVIEWS exclusive item which includes a four piece eldritch and arcane pin set and a Cthulhu sculpture magnet to keep watch from his magnetized throne. EMCE also has a growing line of generic zombie toys including zombie soldiers, pin set, Caution Zombie Outbreak tape, and radioactive zombie figures all of which are PREVIEWS exclusives, available only at your local comic shop.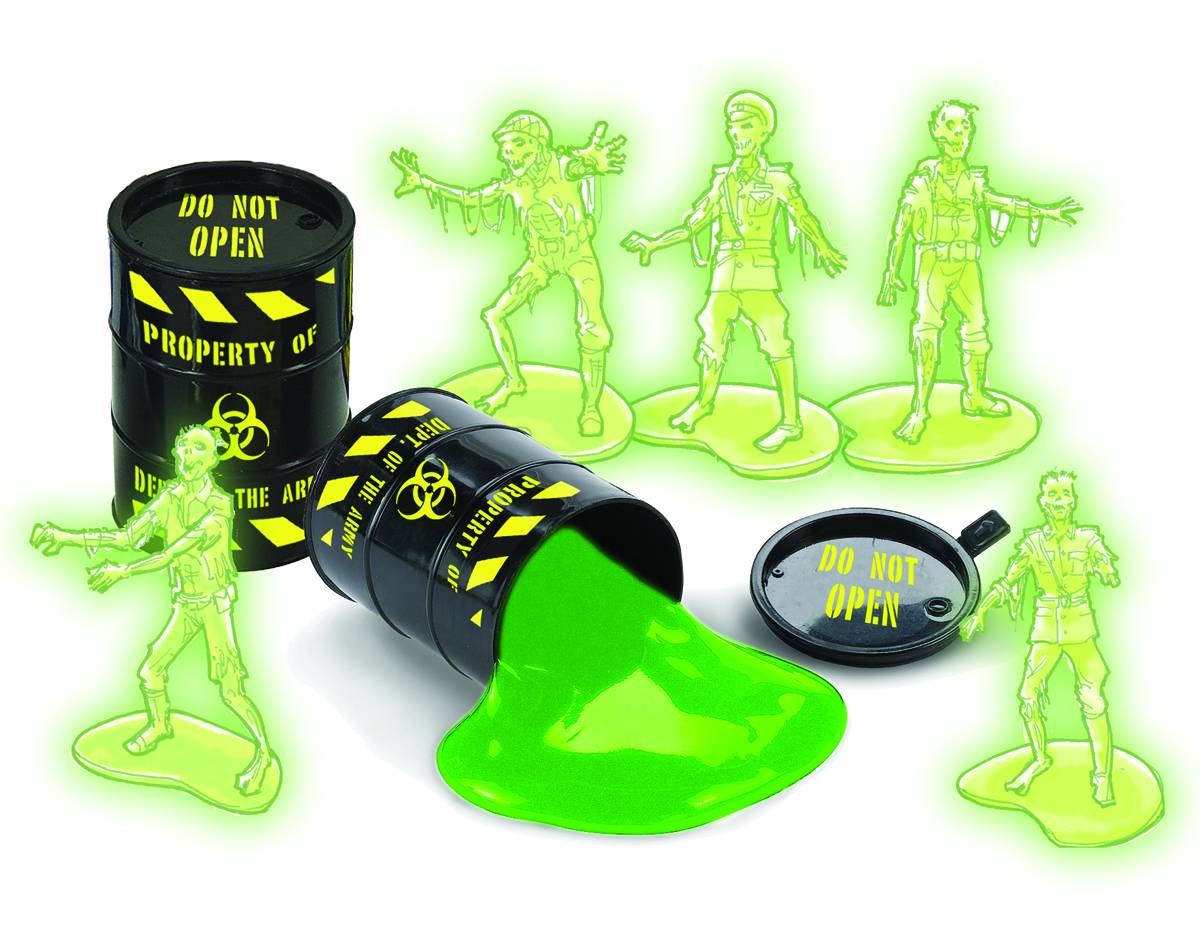 EMCE and its parent company Fourth Castle Micromedia has been working with Diamond since 2005 to bring comic book shops and fans exclusive horror-related merchandise. From their first ever Zombie Outbreak Survival Kit to the major licensee for Night of the Living Dead, EMCE has been creating classic horror items to bring the original scary monsters back to life.
All the EMCE items are featured in the October PREVIEWS catalog on pages 490 and 491 and can be pre-ordered at your local comic book shop. The Night of the Living Dead, Cthulhu and Zombie related merchandise are scheduled to release in late March, 2014.
(NOTLD= Night of the Living Dead)
To ensure you get your exclusive Night of the Living Dead, Cthulhu and other zombie related items, find a local comic shop at www.comicshoplocator.com.
---
ABOUT EMCE Toys- EMCE Toys is a joint enture between Fourth Castle Micromedia, which also runs the streaming Monster Channel and classic brand Cinefantastique, and Paul "Dr. Mego" Clarke. EMCE revived the classic 1970s Mego action figure format in tandem with Diamond Select Toys in 2006 with Star Trek and Planet of the Apes, and has since "Mego"-ized many iconic pop culture characters. Since then, EMCE has expanded to dozens of different toy and novelty categories.