Diamond Becomes Exclusive Worldwide Distributor for AfterShock Comics in English-Speaking Countries

(BALTIMORE, Maryland) — (March 21, 2017) — Diamond Book Distributors has been named the exclusive worldwide distributor for comic book publisher AfterShock Comics in English-speaking countries.
"Diamond is excited to extend our partnership with AfterShock Comics," said Diamond Vice President of Purchasing, Tim Lenaghan. "We look forward to working with the entire AfterShock team on delivering their engaging stories from top creators to stores around the world."
"We are all very excited about advancing our relationship with Diamond to this next level," said AfterShock's Publisher and CCO Joe Pruett. "Not only will we now be able to reach more outlets, but it will become much easier for retailers to more accurately order our titles."
Helmed by industry veterans, Eisner Award-winning publisher and editor Joe Pruett and Mike Marts, AfterShock Comics launched in April 2015 and quickly became a rising star of comic book publishers. With major talent from Marguerite Bennett (InSeXts and Animosity), Garth Ennis (Dreaming Eagles and Jimmy's Bastards), Warren Ellis (Shipwreck), Brian Azzarello (American Monster), Paul Jenkins (Replica and Alters) and powerhouse creative team Amanda Conner and Jimmy Palmiotti (SuperZero), AfterShock continues to generate industry buzz with news making titles from the most celebrated creators in the business.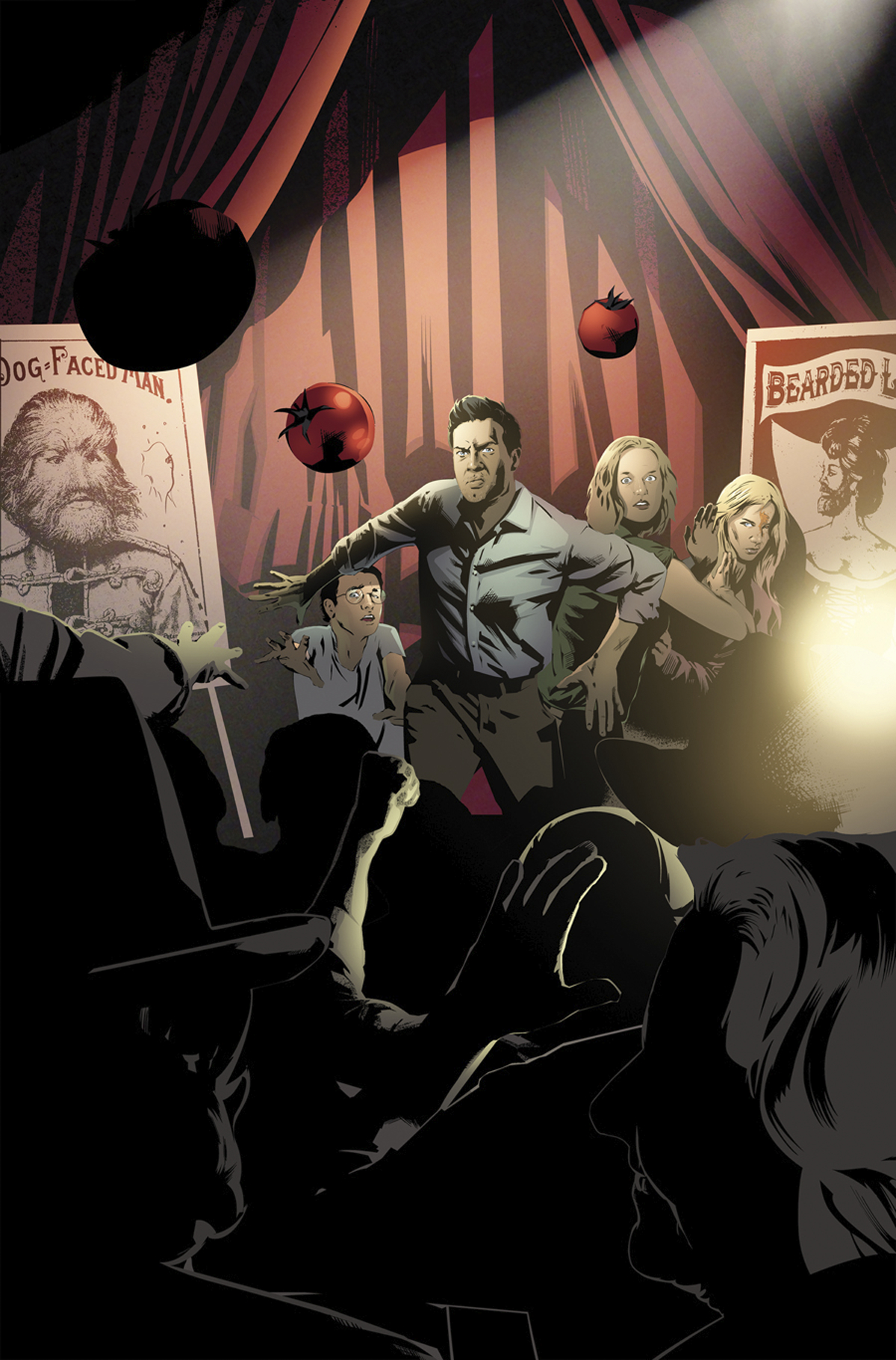 AfterShock's Editor-in-Chief Mike Marts added, "This new relationship with Diamond guarantees that a larger universe of both retailers and readers will have access to our rapidly growing arsenal of innovative titles by the best creators in the business.
In the March PREVIEWS catalog, retailers and fans can pre-order AfterShock Comics' newest titles: Pestilence #1 by Frank Tieri and Disney illustrator Oleg Okunev, which sees ex-Crusaders fighting against the first non-recorded Zombie Infestation during the Dark Ages; and The Normals #1 by Adam Glass and Dennis Calero, a new rush-of-blood-to-the-head series that'll make fans question reality itself.
Customers and fans looking to pre-order AfterShock Comics titles should contact their local retailer, or find a comic shop near them at www.comicshoplocator.com.
Current retailers interested in ordering AfterShock Comics titles are encourage to contact their Diamond account representative, while new retailers interested in purchasing AfterShock Comics titles are encouraged to contact Diamond's New Accounts Department at newaccounts@diamondcomics.com or via phone at 443-318-8001.
****
ABOUT AFTERSHOCK COMICS—Launched in April 2015, AfterShock Comics is a comic book company that combines the creative edge of an independent comic book publisher with the strengths and experience of a traditional powerhouse. In addition to Editor-in-Chief Mike Marts, AfterShock's executive team includes: Chief Creative Officer/Publisher Joe Pruett; President Lee Kramer, a Hollywood film/TV production and development executive; CEO Jon Kramer, an entertainment entrepreneur with extensive worldwide production and distribution experience; Senior Vice President of Digital and Creative Mike Zagari, who oversees AfterShock's innovative and immersive story-driven digital experiences; and Senior Vice President of Investor Relations Jawad Qureshi, an experienced Silicon Valley entrepreneur and investor as well as an award-winning filmmaker. For more information, visit www.aftershockcomics.com