As the world's superpowers clash over control of a rare and powerful new energy source, the planet has been reduced to a smoking battlefield. Elite troops and massive combat robots meet in some of Earth's most inhospitable environments, fighting for dominance. The fate of the world hangs in the balance, and you can help decide the outcome. Which side will you choose?
Since its debut at Gen Con and subsequent worldwide release, Dust Tactics, the miniatures board game of explosive battlefield combat, has been a remarkable hit. Beginning in January, you can bring the war for world domination to your store with the Dust Tactics Game Night Kit!
Hosting a regular Game Night is a great way to generate interest in your location, show off your inventory, and build enthusiasm within your local gaming community. In the past, we've only offered official organized play (OP) for our popular Living Card Games. Now, with official OP for Dust Tactics, fans of miniature gaming and board games alike can get in on the exciting competition and amazing prizes!
Best of all, this is just the beginning. Dust Tactics has a bright future of organized play ahead of it, including officially supported quarterly Game Night kits, regional championships, and a world championship tournament at Gen Con 2011!
The first Dust Tactics Game Night Kit, Operation First Strike, will begin shipping out in early January. For more information on Game Night Kits, send an email to organizedplay@fantasyflightgames.com no later then the 22nd of December, 2010.
An exciting array of prizes are included in the kit to support your Dust Tactics Game Night!
1 Folded Rule/Poster
8 Patches (Allies)
8 Achievement Cards
1 Ally Pin
1 Axis Pin
1 limited early release Ally figure
1 limited early release Axis figure
Included in the kit are two new preview figures, each with its own Unit card. "Johnny One-Eye", with his trusty Victory MG and the "Badass" special ability, is an Allied soldier who's always spoiling for a fight. Meanwhile, the Axis' Stefan wields a massive flamethrower, and his "Assault" special ability lets him traverse great distances to hunt his foes. It's important to note that both units will be made available to customers in a future release, but your Game Night participants can win their copies early!
| | |
| --- | --- |
| | |
As the Game Night Organizer, you'll be responsible for setting a few expectations for the weekly event, including the time and location. Players will also receive an Achievement Book to track their progress on the first Game Night. Although there will soon be official tournament rules for Dust Tactics on FFG's website, it comes down to the local play community and the organizer to determine the limitations and ground rules of a Game Night. At the end of the six week Game Night season, the winner is determined and all prizes from the Game Night Kits are given out.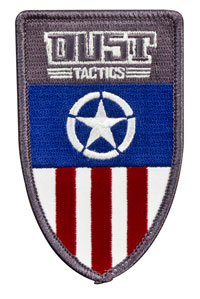 Game Night leagues are usually set up to run for six weeks, meeting on the same day, at the same time every week; for example, Thursdays at 7:00 pm. At each Game Night, everyone pairs up and plays three games, preferably against players they haven't already challenged that week. Part of the Game Night is getting to know other players, so you'll want to encourage participants to play everyone else over the six weeks. The kit's Game Night Guide includes a full description of two different tournament formats, plus instructions and tips for making your Game Night a success! Be sure that players keep track of their achievements, wins, and losses. After six weeks, the prizes are distributed and players can begin preparing for the next season.
Achievements in our Game Nights are a fun and engaging way to involve players of all levels of experience. We encourage players to earn as many achievements as they can over the course of their Game Night sessions, and these are recorded in Achievement Books that they keep. The way achievements work is simple: each achievement is a task that you can accomplish while playing a game at a Game Night.
Some achievements are easy enough to accomplish in the first game of their first session - these achievements are ideal for new players. Other achievements are comparatively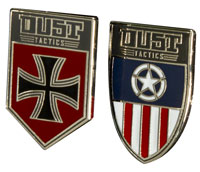 difficult and will take a lot of luck and skill to accomplish, but they will be immensely satisfying to any player that manages to pull them off. Achievements can only be earned during games played at your local Game Nights.
Each achievement is worth a certain number of points: 1, 3, or 10. If your Game Night group is competitive, you can use their accumulated achievement scores as well as their record of wins and losses to rank them. If you are more casual, we encourage you to try for lots of different achievements, or to earn a new achievement at every Game Night.
Game Night is a great way to fully explore what Dust Tactics has to offer, from varying army builds to different tournament formats. Want to get involved? Send questions and comments to organizedplay@fantasyflightgames.com. If you want in on the first wave of Game Night Kits, place your order no later than December 22, 2010. Bring the battle to your store, and help decide the fate of the world!
******************