Diamond to Distribute BOOM! Studios to International Markets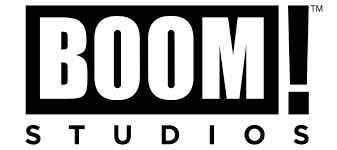 Diamond Comic Distributors is pleased to announce a signed supply agreement with comic book and graphic novel publisher BOOM Studios! that allows Diamond to distribute BOOM! products into international markets, including book stores, mass-market merchandisers, libraries and other outlets worldwide.
Diamond currently serves as a worldwide distributor of BOOM ! Studio's products to comic book specialty shops and will now serve as an international distributor for selling into all markets and territories, excluding Canada, UK, Ireland, US territories, possessions, and military bases worldwide. BOOM! Studios still maintains its US distribution with Simon & Schuster, its Canadian distribution with HarperCollins Canada, and its distribution into the United Kingdom and Ireland with Titan.
"We're incredibly pleased to have Diamond Book Distributors take on BOOM!'s international book and mass market business. Kuo-Yu Liang, Scott Hatfill, and the rest of the Diamond Book team have done an incredible job over the last few years opening new markets abroad and it did not go unnoticed at BOOM!" said Vice President of Publishing and Sales, Filip Sablik, "The BOOM! Philosophy is to always work with the best partner for each aspect of our business and this agreement is a testament to Diamond's excellence in the international markets."
Diamond and BOOM! Studios have had a longstanding relationship in the comic book specialty market of distributing BOOM!'s award-winning comics and graphic novels. BOOM! publishes comics and graphic novels from some of the industry's top talent including Mike Carey's Suicide Risk, Clive Barker's Hellraiser, Charles Schulz's Peanuts, Jim Davis's Garfield, Fox's Sons of Anarchy, and more.
"We are pleased to maintain a successful relationship with BOOM!, and are thrilled they are working with us to expand their business into international markets using Diamond's resources," said DBD's Vice President of Sales and Marketing Kuo-Yu Liang. "We look forward to working with BOOM! to increase their exposure into international markets where we know their products will be successful."
| | |
| --- | --- |
| | |
ABOUT BOOM! STUDIOS— Founded by Ross Richie in 2005, Diamond Gem Award-winning "Best Publisher" BOOM! Studios (boom-studios.com) generates a constellation of best-selling Eisner and Harvey Award-winning original and licensed comic books and graphic novels with the industry's top talent. BOOM! Studios is the home of Mike Carey's SUICIDE RISK, Clive Barker's NEXT TESTAMENT and HELLRAISER, Paul Jenkins and Humberto Ramos' FAIRY QUEST, PLANET OF THE APES, Max Bemis' POLARITY and Mark Waid's IRREDEEMABLE. Steven Grant's graphic novel 2 GUNS was recently released as a feature film from Universal Pictures starring Denzel Washington and Mark Wahlberg. BOOM!'s all-ages imprint KaBOOM! publishes Charles Schulz' PEANUTS, Jim Davis' GARFIELD, Cartoon Network's ADVENTURE TIME and REGULAR SHOW, Mike Kunkel's HEROBEAR AND THE KID, and Roger Langridge's Eisner Award-winning SNARKED. In June 2013, BOOM! Studios acquired Archaia Entertainment (archaia.com). Archaia is the Eisner and Harvey Award-winning graphic novel publisher of MOUSE GUARD, COW BOY, GUNNERKRIGG COURT, RUST, SPERA, JIM HENSON'S TALE OF SAND, RETURN OF THE DAPPER MEN, and other many great titles. In October 2013, BOOM! Studios entered into an exclusive partnership with 20th Century Fox, giving the studio access to its library of combined titles, and giving the publisher access to Fox's vast catalog of films.
ABOUT DIAMOND COMIC DISTRIBUTORS (DCD)—Diamond is at the nexus of comics and pop culture. Based in Baltimore, MD, DCD is the world's largest distributor of English-language comic books, graphic novels, and related pop-culture merchandise, serving thousands of retailers worldwide. For more information, visit Diamond on the web at www.diamondcomics.com.
ABOUT DIAMOND BOOK DISTRIBUTORS (DBD)—DBD is a division of Diamond Comic Distributors, Inc., and is dedicated to making a wide selection of graphic novels and other pop culture merchandise available to bookstores, online retailers, libraries, schools, mass merchants and other retailers globally. DBD is the home to a number of world class publishers including Dark Horse Comics, publisher of award-winning and best-selling creators & series including Joss Whedon, Mike Mignola, Frank Miller, Buffy the Vampire Slayer, Legend of Zelda, Conan and the Star Wars franchise; IDW, publisher of Transformers & My Little Pony; Image Comics, publisher of Robert Kirkman's The Walking Dead and Brian K. Vaughan's SAGA; Dynamite Entertainment, publisher of the Green Hornet; and many others. For more information, visit Diamond Books on the web at www.diamondbookdistributors.com.
---
© 2013 Diamond Comic Distributors, Inc. All rights reserved. Diamond, the Diamond logo, and PREVIEWS are either registered trademarks or trademarks of Diamond Comic Distributors in the United States and/or other countries. All other trademarks are the property of their respective copyright owners.