Diamond to Distribute Ubisoft® Publications throughout North America
Video game publisher and distributor Ubisoft Inc. has signed a supply agreement with Diamond Comic and Diamond Book Distributors to offer Ubisoft's publications to Diamond's book markets in addition to Diamond's direct markets throughout North America. Ubisoft's graphic novels will be offered to consumers and retailers to pre-order through the PREVIEWS catalog and now available in book markets such as Barnes and Nobles and Amazon.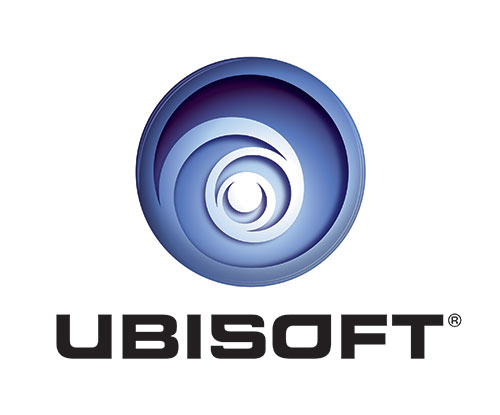 Ubisoft Inc. is the fourth largest independent video game publisher worldwide and has expanded their brand with the creation and publication of graphic novels based off the various gaming titles they feature. The most recent books from Ubisoft tie-in video games story-lines, offering fans a perfect segway from game to graphic novel or vice-versa .
The latest titles to be distributed into both direct and book markets include Assassins Creed® The Fall, Assassins Creed® The Chain and Assassins Creed® Brahman. The distribution deal allows fans of the Assassins Creed game and other titles from Ubisoft the opportunity to access the new publications more easily as they will be offered in more retail locations and online.
"We are pleased to offer Ubisoft's already well-known publications into a bigger market as we expand their line of products to retailers within Diamond's Book Markets," said Diamond's Vice President of Purchasing, John Wurzer. "By distributing Ubisoft's line of products into a broader market, more readers will have the opportunity to get even more materials based off the games they already love to play, but can now experience the story in a new medium."


****
ABOUT UBISOFT-Ubisoft is a leading creator, publisher and distributor of interactive entertainment and services, with a rich portfolio of world-renowned brands, including Assassin's Creed, Just Dance, Tom Clancy's video game series, Rayman, Far Cryand Watch Dogs. The teams throughout Ubisoft's worldwide network of studios and business offices are committed to delivering original and memorable gaming experiences across all popular platforms, including consoles, mobile phones, tablets and PCs. For the 2013-14 fiscal year Ubisoft generated sales of €1,007 million. To learn more, please visit www.ubisoftgroup.com.
ABOUT DIAMOND COMIC DISTRIBUTORS (DCD)—Diamond is at the nexus of comics and pop culture. Based in Baltimore, MD, DCD is the world's largest distributor of English-language comic books, graphic novels, and related pop-culture merchandise, serving thousands of retailers worldwide. For more information, visit Diamond on the web at www.diamondcomics.com.
ABOUT DIAMOND BOOK DISTRIBUTORS (DBD)—DBD is a division of Diamond Comic Distributors, Inc., and is dedicated to making a wide selection of graphic novels and other pop culture merchandise available globally to bookstores, libraries, schools, online retailers, mass merchants and others. DBD is the home to a number of world class publishers including IDW Publishing, publisher of 30 Days of Night, Locke & Key, My Little Pony, G.I. Joe and Transformers; Image Comics, publisher The Walking Dead, Saga, Chew, and Morning Glories; Oni Press, Top Shelf Productions, and many others. For more information, visit Diamond Books on the web at www.diamondbookdistributors.com.
---
© 2014 Diamond Comic Distributors, Inc. All rights reserved. Diamond, the Diamond logo, and PREVIEWS are either registered trademarks or trademarks of Diamond Comic Distributors in the United States and/or other countries. All other trademarks are the property of their respective copyright owners.
© 2010-2014 Ubisoft Entertainment. All Rights Reserved. Assassin's Creed, Ubisoft, and the Ubisoft logo are trademarks of Ubisoft Entertainment in the U.S. and/or other countries.