Discover James Bond's History in July's PREVIEWS
The Legend of James Bond is Born in the Cauldron of World War II in Dynamite Entertainment's James Bond: Origin
The July edition of Diamond Comic Distributors' monthly PREVIEWS catalog arrives in comic shops on June 27th and features comic books, graphic novels, toys, and other pop culture merchandise scheduled to go on sale beginning September 2018.
You can get a look at the catalog now on the PREVIEWSworld website by checking out the site's sections that spotlight the Gems of the Month as well as the full catalog sections for Comics; Graphic Novels; Books; Magazines; Trading Cards; Apparel; Toys, Statues, and Models; Collectibles; and Games.
Front Cover:
Dynamite Entertainment's
James Bond: Origin #1
JUL181213
Back Cover:
Dark Horse Comics'
Stranger Things #3
JUL180419
ON OUR FRONT COVER: An orphan in Scotland will become one of the most famous spies of all time in Jeff Parker and Bob Q's James Bond: Origin from Dynamite Entertainment!
ON OUR FLIPSIDE COVER: Netflix's blockbuster series Stranger Things comes to comics in a new series by Jody Houser and Stefano Martino for Dark Horse Comics!
The July PREVIEWS Features:
Trick or Treat Month: Though summer has barely begun, Halloween is just around the corner, and PREVIEWS looks at the creepy and crawly books that will bring you thrills and chills this autumn!
Toy Talk — On the catalog's flip side, PREVIEWS talks to Icon Heroes' Vice President of Sales & Marketing, Pat Wang, about what it's like to work on their statue line!
Gems of the Month: July's PREVIEWS Gems of the Month include:
· BOOM! Studios' Low Road West #1
· Dark Horse Comics' Mystery Science Theater 3000 #1 and the Stranger Things #1
· DC Entertainment's Batman: Damned #1 and Heroes in Crisis #1
· Dynamite Entertainment's James Bond: Origin #1
· IDW Publishing's Batman/The Maxx #1 and Star Trek vs. Transformers #1
· Image Comics's Bully Wars #1 and Man-Eaters #1
· Marvel Comics' Iceman #1
catBUZZ: PREVIEWS takes a look at some of the blockbuster books and products coming out in the months ahead. This September, some of Asgard's finest warriors join together for an epic space adventure in Cullen Bunn and Matteo Lolli's Asgardians of the Galaxy for Marvel Comics! Plus, Captain Kirk and the Enterprise discover a strange new civilization on the surface of Cybertron in IDW Publishing's new crossover, Star Trek vs. Transformers; Will Byers' adventure in the Upside Down is finally told in Dark Horse Comics' Stranger Things; the bully becomes the bullied in Skottie Young and Aaron Conley's new Image Comics series, Bully Wars; Archie Comics explores life on the homefront during World War II in Archie 1941; Surreal Entertainment's Marvel: S.H.I.E.L.D. Venom Containment Unit Lava Lamp is back in stock; Diamond Select Toys takes gamers into a video game world with theKingdom Hearts Select Series 3 Action Figures; and many more products fans and collectors have to look forward to this summer!
Eddie Campbell Interview: IDW Publishing will be publishing From Hell: The Master Edition (JUL180935), a remastered, colorized edition of the groundbreaking graphic novel about Jack-the-Ripper and Victorian London by Alan Moore and Eddie Campbell, and Campbell talks with PREVIEWS about the origins of the graphic novel, his experience working with Alan Moore, and this new edition of the graphic novel!
Indie Edge: PREVIEWS talks to Adam Green, the writer/director of the Hatchet horror film franchise, about bringing his film work, like Hatchet, to comics through American Mythology Productions, as well as the horror comics he's reading today!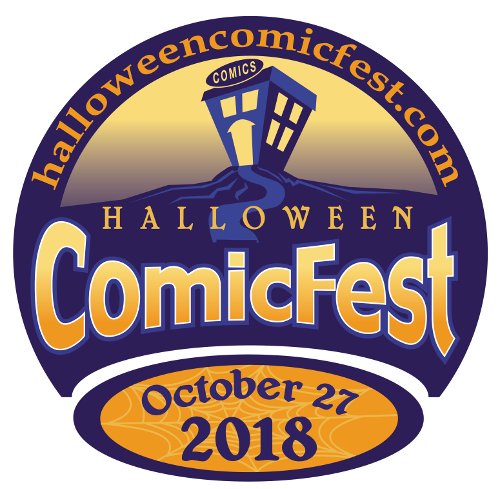 Halloween ComicFest: Halloween ComicFest is coming to your local comic shop on October 28th, and this month PREVIEWS reveals the free comics your local comic shop will have on the date and offers bundles of mini-comics to give out in your neighborhood as well as t-shirts, including the Halloween Comic Fest Commemorative Artist T-Shirt illustrated by The Goon's Eric Powell, you can wear to show your love of comics this fall!
Plus: Staff Picks, the monthly Bestsellers Charts, and so much more!
All this awaits you in the July edition of PREVIEWS, which goes on sale at your local comic shop or specialty store on Wednesday, June 27th at its regular cover price of just $3.99!