Bedside Press Inks Exclusive Distribution Deal with Diamond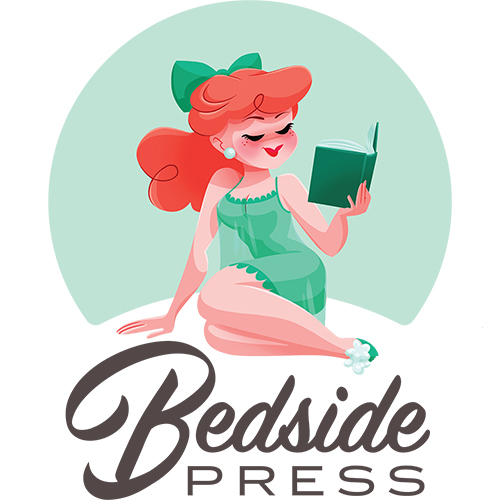 (Hunt Valley, MD) — (January 16, 2019) — Diamond Comic Distributors, the world's largest distributor of English-language comic books, graphic novels, and pop culture merchandise, is pleased to announce that it has signed a distribution agreement with Bedside Press to exclusively distribute their products to comic book specialty store markets worldwide. Diamond was also awarded the rights to exclusively distribute Bedside Press' new releases to the book market under the banner of its sister company, Diamond Book Distributors.
Located in Winnipeg, MB, Canada, Bedside Press is an innovative publishing company focused on graphic novels and prose books. Headed by publisher Hope Nicholson, the company is dedicated to promoting history and showcasing uplifting new voices through thoughtful storytelling.
"I am incredibly excited to work with Diamond on these books. In even a relatively short amount of time, I've been impressed with the amount of enthusiasm and direct communication I've had with everyone on their staff, and their generosity in helping a younger publisher through all the stages of distribution and marketing. In the tough publishing world, cooperation is a must, and having this team at my back brings me no end of optimism for the future of Bedside Press!" said Bedside Press Publisher, Hope Nicholson.
Bedside Press boasts two Eisner Award nominations since its inception in 2014. A Bunch of Jews and Other Stuff, nominated for Best Anthology in 2018, is Trina Robbins' graphic novel adaptation of her father's 1938 short story collection that depicts life in a small Jewish village in Belarus along with his later immigration to Brooklyn at the age of sixteen. Enough Space for Everyone Else, which focuses on telling gripping stories about the possibilities of life in space without the common themes of war and colonialism, received a Best Short Story nomination for one of its self-contained tales, "The Transplant," by Megan Gedris. In addition to these Eisner nominated works from Bedside Press, their anthology Gothic Tales of Haunted Love received The Kirkus Star, which is a prestigious designation in the book industry to mark works of exceptional merit.
Bedside Press has several new publications slated for 2019, including Maiden, Mother, Crone and Love After the End. Maiden, Mother, Crone, releasing in Spring 2019, is an anthology collection of fantasy fiction written by transwomen and transfeminine writers and curated by celebrated poet and author Gwen Benaway. Love After the End, releasing October 2019, functions as a semi-sequel to Bedside Press's award-winning Love Beyond Body, Space, and Time and imagines a variety of fantastical future worlds as told by Indigenous peoples through the lens of Two-Spirit and queer heroes in the leading roles.
"We are delighted at the opportunity to work with Bedside Press and foresee great market potential for their books," said Diamond Vice President of Purchasing, Tim Lenaghan. "Their continued effort to provide top-quality products is an asset we value, and we're greatly looking forward to working with them to promote and sell their line of books."
***
ABOUT DIAMOND COMIC DISTRIBUTORS (DCD)—Diamond is at the nexus of comics and pop culture. Based in Hunt Valley, MD, DCD is the world's largest distributor of English-language comic books, graphic novels, and related pop-culture merchandise, serving thousands of retailers worldwide. For more information, visit Diamond on the web at www.diamondcomics.com.
ABOUT DIAMOND BOOK DISTRIBUTORS — Diamond Book Distributors (DBD) is a division of Diamond Comic Distributors, Inc., and is dedicated to making a wide selection of its graphic novels and other pop-culture merchandise available to bookstores, libraries, schools, mass merchants and more worldwide. Based in Hunt Valley, MD, our team of professionals is committed to helping DBD's client publishers tell their stories, grow their businesses and reach new customers. We work to provide insight at every stage of the publishing process—from initial concept, to marketing, sales and distribution.
DBD is the home to several world class publishers, including Image Comics, publisher of The Walking Dead, Saga, Monstress, and Spawn; Dynamite Entertainment, publisher of James Bond, Red Sonja, and Vampirella; Valiant Entertainment, publisher of Bloodshot, Ninjak, and X-O Manowar; as well as Gemstone Publishing, Lion Forge Entertainment, Paizo Publishing, and others.
---
© 2019 Diamond Comic Distributors, Inc. All rights reserved. Diamond, the Diamond logo, Diamond Books logo, and PREVIEWS are either registered trademarks or trademarks of Diamond Comic Distributors in theUnited States and/or other countries. All other trademarks are the property of their respective copyright owners.