Sci-Fi Worlds Collide with New PREVIEWS Exclusive Robocop and Predator Figures from Hiya Toys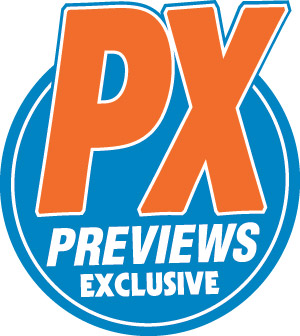 In the heady days of the early 2010s, Hollywood attempted to reboot a pair of 80s sci-fi classics for a new generation. Now, Hiya Toys is offering three new 1/18 scale PREVIEWS Exclusive figures based on the films from that era: a new Armored Crucified Predator variant from the 2010 film Predators, and two new figures based on the Robocop redesign from the Robocop 2014 reboot.
Based off the action-packed Predators movie, Hiya Toys presents this PREVIEWS Exclusive 1/18 scale action figure of the Armored Crucified Predator. Captured by the Super Predators on the Game Preserve Planet and left for dead, this Predator was discovered and freed by Royce and his crew to lend a helping hand. This figure captures the creature's iconic armored look at 4 1/2" tall with a fully poseable body.
From the 2014 remake of the classic Robocop, Hiya Toys presents this a pair of PREVIEWS Exclusive 1/18-scale action figure of Robocop himself! Featuring a metallic paintjob that mimics the look of his silver armor in the film or an accurate recreation of the sleek black armor, as well as interchangeable hands to hold weapons, each Robocop figure stands 4 1/2" tall!
The PREVIEWS Exclusive Predators Armored Crucified Predator (JAN208398; SRP $19.99), Robocop 2014 Robocop Silver (JAN208400; SRP $19.99), and Robocop 2014 Robocop Black (JAN208399; SRP $19.99) are now available for pre-order at comic shops, with an expected release date of February 24, 2021. To find a comic shop near you, visit www.comicshoplocator.com.
Retailers interested in placing wholesale orders for this item and other PREVIEWS Exclusive items are encouraged to contact Diamond's New Accounts Department at newaccounts@diamondcomics.com.
Additional Predator, Robocop Silver, and Robocop Black Images Available Here.