This NEW PREVIEWS Exclusive Pop! Marvel Daredevil is Ready for a Fight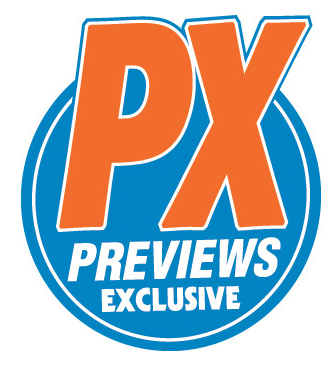 POP! MARVEL: DAREDEVIL ACTION POSE PREVIEWS EXCLUSIVE VINYL FIGURE
(JAN219198, $13.99)

Orders Due: 09/27/21
Expected in Stores November 2020
Daredevil is dropping in to your Pop! collection! The Man Without Fear strikes an action pose, complete with his signature billy clubs, in this new PREVIEWS Exclusive figure from Funko.
Sporting his classic red suit complete with red eyes and devil horns, this Daredevil Pop! figure stands approximately 3 3/4" tall and comes packaged in the iconic Funko Pop! collector-friendly window box.
Don't miss out on adding the Devil of Hell's Kitchen to your Marvel collection with this PREVIEWS Exclusive Pop! Pre-order today at your local comic shop or via PREVIEWS Pullbox!
---
For every six PREVIEWS Exclusive Daredevil Pop! figures ordered through September 27th, 2021, comic shops will receive a PREVIEWS Exclusive Daredevil #35 Hayhurst Funko variant. Please check with your comic shop retailer about the availability of this very limited variant cover.