Diamond Comic Distributors Celebrates 40 Years of Service
February 01, 2022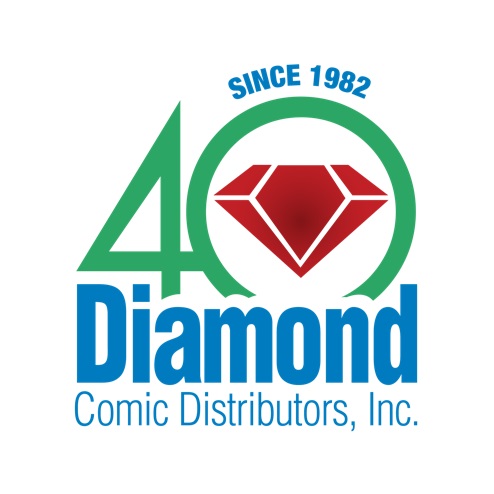 Today, Diamond Comic Distributors officially celebrates its 40th anniversary, a milestone in the evolution of the company.
On February 1st of 1982, President and CEO, Steve Geppi, transitioned from local retailer to comic book distributor with one warehouse and seventeen customers. Forty years later, Diamond has grown into the largest distributor of English-language comic books, graphic novels, and related pop culture merchandise worldwide.
Geppi's accomplishments don't stop with Diamond. Over the last forty years he has built an impressive network of pop culture related companies and brands under the name, Geppi Family Enterprises (GFE). Together, these companies position GFE as a leader in the wholesale distribution, licensing, publishing, grading, and preservation of comics, games, toys, and collectibles.
"None of this would have been possible without our customers, our vendors and of course our incredible employees," said Geppi. "I am deeply grateful for the commitment to excellence and the dedication my teams bring to what they do every day. The fact that we are marking Diamond's 40th anniversary today is a tribute to their hard work and gives us all reason to celebrate!"
From the beginning, Diamond has been dedicated to the specialized needs of the Direct Market and focused on continuous improvement. Whether it's launching a new platform like PULLBOX that enables fans to manage subscriptions and order product for pick-up from their local comic shop, improving shipping boxes, providing new promotional opportunities for publishers, or supporting fan engagement through events like Free Comic Book Day, Diamond lives and breathes this industry.
"I am extremely proud of the important and proactive role Diamond and Geppi Family Enterprises have played and continues to play in this wonderful and dynamic industry," says Chuck Parker, President of Diamond Comic Distributors. "When Steve launched Diamond 40 years ago, his vision was to create a company that was a true partner to customers and suppliers, as well as a place employees would be proud to work. I have been with Diamond for almost 37 years and while I have seen many changes in our industry, Diamond has stayed true to that vision."
In addition to celebrating 40 years of service, Diamond is marking a few other key milestones this year. PREVIEWS, the definitive print source for upcoming comic books, graphic novels, toys, games, and more, premiered its 400th issue in January. This year also marks the 25th anniversary of Diamond's dedicated customer service team and 20 years in Diamond's consolidated inventory and shipping hub located in and around Olive Branch, MS.
Diamond plans to keep the celebration going all year long. Consumers and retailers can expect to see 40th Anniversary PREVIEWS Exclusives featuring commemorative logo stickers on the packaging, 40 weeks of special deals, commemorative ads inside PREVIEWS, a new look for the Diamondcomics.com homepage and more.