Make an Away Team with Fanware's New PREVIEWS Exclusive Nanoforce Star Trek Army Builder Figures!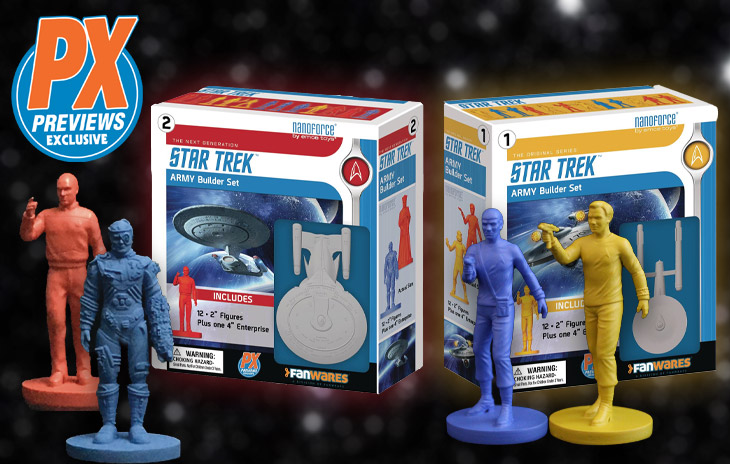 Want to build you own army of Star Trek characters? These colorful 2" tall figures are ripe with detail and capture each fan favorite Star Trek character as if they were the space faring counterparts of classic Army Men figures!
Mix and match characters from different eras of Star Trek and decorate your desk with miniature representations of your ideal Away Team as they help get you through the day! The collectible possibilities are endless!
Check out the videos below for a closer look at what is in store with these engaging collectible companions. These PREVIEWS Exclusives are all available to pre-order now at your local comic shop via PULLBOX!
{FULLDETAIL-JUN208147}
{FULLDETAIL-JUN208144}