Batman and the Justice League Face an Epic Conflict on the Cover of June's PREVIEWS

DC's Heroes Discover a Dark Multiverse in DC Entertainment's New Event, Dark Nights: Metal
The June edition of Diamond Comic Distributors' monthly PREVIEWS catalog arrives in comic shops on May 31st and features comic books, graphic novels, toys, and other pop culture merchandise scheduled to go on sale beginning August 2017.
You can get a look at the catalog now on the redesigned PREVIEWSworld website by checking out the site's sections that spotlight the Gems of the Month as well as the full catalog sections for Comics; Graphic Novels; Books; Magazines; Trading Cards; Apparel; Toys, Statues, and Models; Collectibles; and Games.
Front Cover:
DC Entertainment's
Dark Nights: Metal #1
JUN170232
Back Cover:
Diamond Select Toys'
The Nightmare Before Christmas Select Action Figures Series 4
JUN172626
ON OUR FRONT COVER: The Justice League faces unimaginable threats from the Dark Multiverse in Scott Snyder and Greg Capullo's new DC Entertainment event, Dark Nights: Metal!
ON OUR FLIPSIDE COVER: Diamond Select Toys celebrates their 15th-anniversary with a new series of The Nightmare Before Christmas Select action figures!
The June PREVIEWS Features: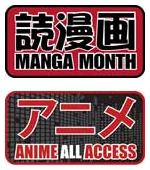 Manga Month: PREVIEWS celebrates Manga and Anime with a look at the many varieties of manga available from comics and graphic novel publishers as well as anime-inspired products in the merchandise categories!
On The Flip Side — 2017 marks the 20th-anniversary of Pokémon, and PREVIEWS provides readers a guide to the Pokémon franchise and a reading guide to VIZ Media's best-selling Pokémon manga!
Gems of the Month: June's PREVIEWS Gems of the Month include:
· Dark Horse Comics' Halo: Rise of Atriox #1 and Mr. Higgins Comes Home
· DC Entertainment's Dark Nights: Metal #1 and Mister Miracle #1
· IDW Publishing's First Strike #1-#2 and Teenage Mutant Ninja Turtles: Dimension X #1-#5
· Image Comics's Mage: The Hero Denied #1 and Redlands #1
· Marvel Comics' Inhumans: Once and Future Kings #1
catBUZZ: PREVIEWS takes a look at some of the blockbuster books and products coming out in the months ahead. This August, Marvel Comics kicks off their Generations event, joining today's heroes with yesterday's, with Generations: The Unworthy Thor & The Mighty Thor from Jason Aaron and Mahmud Asrar in a story that sees the Gods of Thunder battle Apocalypse in ancient days. Plus, IDW Publishing unleashes a new Hasbro event as COBRA invades Cybertron in First Strike, Matt Wagner returns to his beloved urban fantasy Mage in Image Comics' Mage: The Hero Denied, Mike Mignola pens an original vampire graphic novel for Dark Horse in Mr. Higgins Comes Home, pop culture's top two felines meet and snark in Dynamite Entertainment's Grumpy Cat/Garfield, Diamond Select Toys introduces an eagerly-awaited new license with the Kingdom Hearts Select Action Figures, and Playmobil introduces the Playmobil Ghostbusters sets. Fans and collectors have these products and many more to look forward to this summer!
PREVIEWS Exclusive Apparel: Each month PREVIEWS offers comic book fans and pop culture aficionados a selection of t-shirts and other apparel that can only be found in your local comic shop! With the Marvel Universe in the grip of Captain America's Secret Empire, the Marvel: Captain America Hydra Black T-Shirt shows Captain America's shield in the grips of Hydra! The Marvel: Gems Info Black T-Shirt offers a guide to the Infinity Gems, and the Marvel: Gwen Hood Pink Foil/Turquoise T-Shirt shows one of Marvel's most popular new characters. These and many other shirts can only be found through PREVIEWS and your local comic shop!
Indie Edge: PREVIEWS talks to Bill Willingham, the legendary writer of DC/Vertigo's Fables, about his new projects from Dynamite Entertainment (The Greatest Adventure) and Devil's Due/1First Comics (Lark's Killer), as well as the books he enjoys and recommends!
Plus: Staff Picks, the monthly Bestsellers Charts, and so much more!
All this awaits you in the June edition of PREVIEWS, which goes on sale at your local comic shop or specialty store on Wednesday, May 31st at its regular cover price of just $3.99!