Sneak PREVIEWS: Joss Whedon's Firefly Returns from BOOM! Studios on September's PREVIEWS Cover

Mal Reynolds and His Crew Aim to Misbehave as BOOM! Studios Brings Joss Whedon's Firefly Back to Comics
The September edition of Diamond Comic Distributors' monthly PREVIEWS catalog arrives in comic shops and digitally on August 29th and features comic books, graphic novels, toys, and other pop culture merchandise scheduled to go on sale beginning November 2018.
You can get a look at the catalog now on the PREVIEWSworld website by checking out the site's sections that spotlight the Gems of the Month as well as the full catalog sections for Comics; Graphic Novels; Books; Magazines; Trading Cards; Apparel; Toys, Statues, and Models; Collectibles; and Games.
Front Cover:
BOOM! Studios'
Firefly #1
SEP181285
Back Cover:
Image Comics'
Middlewest #1
SEP180050
ON OUR FRONT COVER: Greg Pak and Dan McDaid take readers back to The 'Verse as BOOM! Studios launches a new era of Firefly comics!
ON OUR FLIPSIDE COVER: A young boy wrestles with old magics and his destiny in the heartland in Skottie Young an Jorge Corona's new urban fantasy for Image Comics, Middlewest!
The September PREVIEWS Features: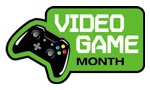 Video Game Month: In September, PREVIEWS celebrates Video Game Month, looking at the comic books, graphic novels, and merchandise inspired by hit game franchises such as Halo, Tomb Raider, Assassin's Creed, Mass Effect, and many more!
Gems of the Month: September's PREVIEWS Gems of the Month include:
· BOOM! Studios' Firefly #1
· Dark Horse Comics' Crimson Lotus #1 and William Gibson's Alien 3 #1
· DC Entertainment's The Green Lantern #1 and SHAZAM! #1
· Dynamite Entertainment's James Bond 007 #1
· IDW Publishing's Spider-Man #1
· Image Comics' Bitter Root #1 and Outer Darkness #1
· Marvel Comics' Avengers #10 (#700)
catBUZZ: PREVIEWS takes a look at some of the blockbuster books and products coming out in the months ahead. In November, Marvel Comics' Uncanny X-Men returns with a ten-part weekly story arc, "X-Men Disassembled" from Ed Brisson, Kelly Thompson, Matthew Rosenberg, Mahmud Asrar, R.B. Silva, and Yildiray Cinar. Plus, David F. Walker, Chuck Brown, and Sanford Green introduce readers to the monster hunters of the Harlem Renaissance in their fantasy series Bitter Root for Image Comics; the unfilmed sequel to Aliens written by William Gibson (Neuromancer) is adapted to comics in Dark Horse Comics' William Gibson's Alien 3; Dynamite Entertainment kicks off their ongoing James Bond 007 series with a battle against Odd Job; IDW Publishing teams with Marvel Comics for an all-ages Spider-Man series; Funko celebrates a decade of the Marvel Cinematic Universe with the gold finish POP! Marvel Studios 10th-Anniversary Vinyl Figures; Good Smile adds Catwoman from the animated Batman Ninja film to their Nendoroid line; and many other products fans and collectors have should look forward to this autumn!
Toy Talk: On the catalog's flip side, PREVIEWS talks with designer toy legend Joe Ledbetter about his career and his new series of vinyl figures for DC Collectibles, offered in this month's catalog!
Indie Edge: PREVIEWS talks to David and Maria Lapham about their work on Stray Bullets, the acclaimed crime comic, and their series for IDW Publishing's Black Crown imprint, Lodger, as well as their other work and the books they're enjoying today!
Editor's Note: In this month's Editor's Note, PREVIEWS editor Marty Grosser recaps his adventures at San Diego Comic-Con and catching up with old friends this year as well as his own thoughts on video games!
Plus: Staff Picks, the monthly Bestsellers Charts, and so much more!
All this awaits you in the September edition of PREVIEWS, which goes on sale at your local comic shop or specialty store on Wednesday, August 29th in print at your local comic shop or specialty store at its regular cover price of just $3.99 or digitally at PREVIEWSworld.com/digital!