Diamond has added a new Final Orders Due - FOC Page to its PREVIEWSworld.com consumer website that showcases weekly Final Order Cut-off (FOC) items and other final orders due merchandise to comic shop customers.
The new page, www.PREVIEWSworld.com/FinalOrdersDue, combines products that are on FOC and Order Increase Cut-off (OIC) from publishers, as well as New to Order - Final Call merchandise items that also have a weekly Monday deadline. This provides a comprehensive page for retailers to promote and send to their customers to visit, so they can decide on what last minute items they would like to order.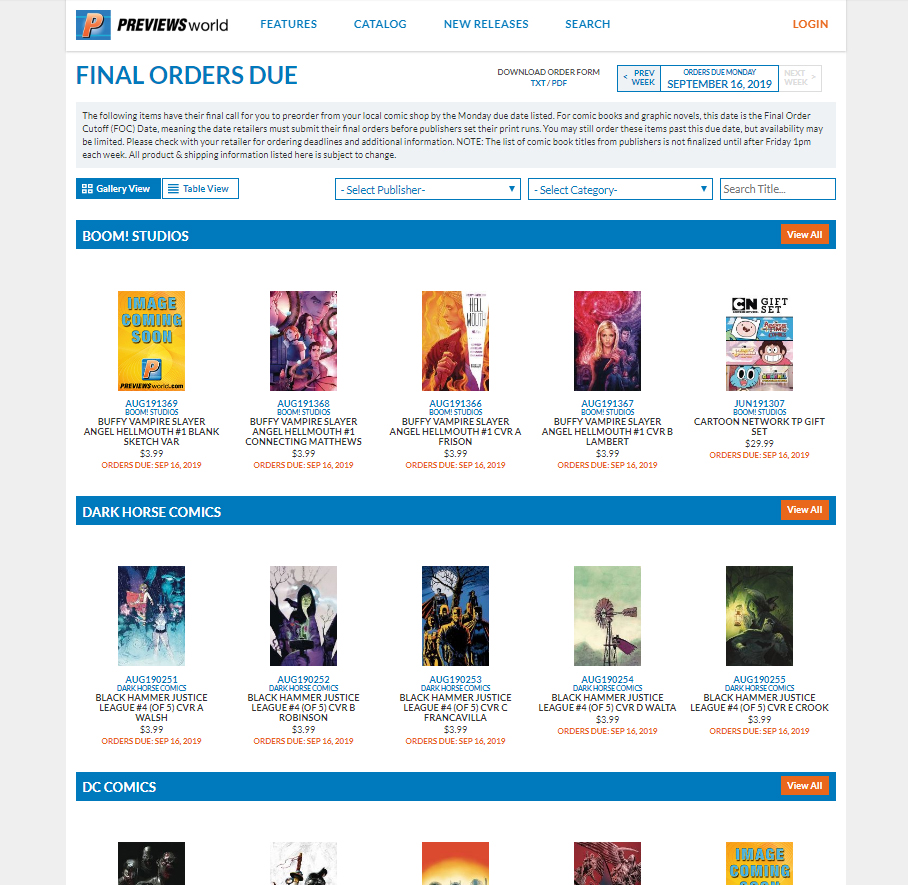 "With a lot of FOC and industry-savvy customers in comic shops, retailers have asked for a consumer facing page they can promote to their customers so they can see the latest information on these items," said Diamond's Consumer Marketing Manager, Andy Mueller. "While preorders are still the most important order to chase, we realize that more information is available on a title just prior to FOC, which can turn a just-looking customer, into an actual ordering one."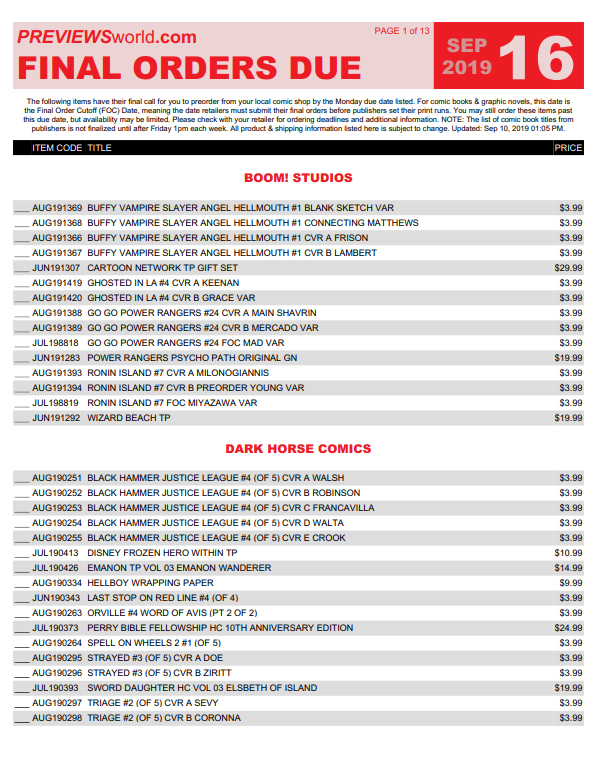 Retailers will also find Final Order Due consumer facing tools easily available from the Diamond Retailer Services website as well. On the Data Files page, the weekly Final Orders Due Order Form (both PDF and TXT), as well as a Master Data File (TXT and XML) will be available each week. These files can also be found at the top of the FOC weekly and New to Order Final Call pages as well.
As is typical for weekly FOC items, the list of comic book items isn't fully complete on most weeks until 1:00 pm on Friday. The Final Orders Due – FOC page will show current FOC items during the week, until the list is fully official on Friday. PREVIEWSworld and its social media accounts will promote the page and FOC titles after 1:00 pm and up through the Monday deadline.